Published
February 25, 2022
by
Ichor Blood Services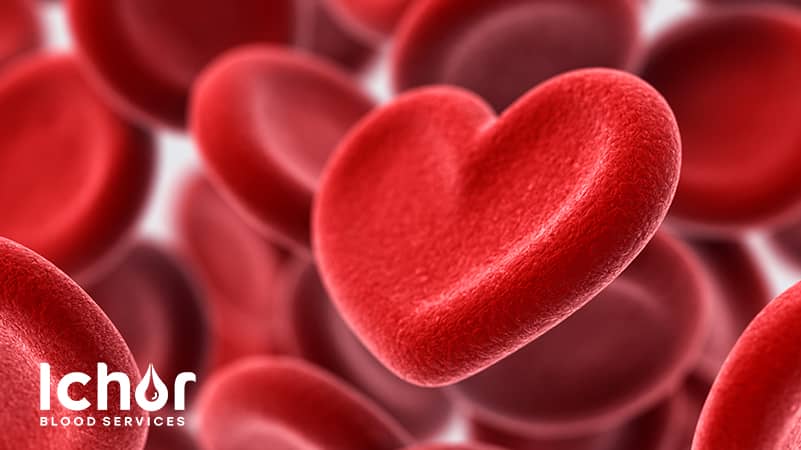 Ichor Blood Services is a specimen collection service that originated in Calgary, AB, that is now expanding across Canada with multiple services. This collection service allows users to monitor their health through various blood and specimen tests. Right now, public health care is over-exhausted due to COVID cases, extending wait times for sample collection and testing, but using a private specimen collection service and private labs gives you the freedom to have fast and accurate testing without the wait. Through Ichor Blood's various services, multiple forms of COVID testing are available as well as other tests for monitoring general health and specific conditions. Don't be in the dark about your own health; get tested and take proactive steps to keep yourself healthy for longer.
Services
On-Site Testing. For Those who live in Calgary, AB, Edmonton, AB, Medicine Hat, AB, Fort Mcmurray, AB, Red Deer, AB, Fredericton, NB, Vaughan, ON, or Toronto, ON, you can visit an Ichor Blood Services lab in person to get your specimen collection completed on-site.
Mobile Labs. Ichor Blood has introduced a new mobile specimen collection service that can come to your location! The mobile labs services allow you to book an appointment to have your collection anywhere, so long as it is safe. This mobile lab allows you to schedule sample collections for home or for a workplace so that you can get testing for your family or testing for your staff.
Pop Up Clinics. These clinics are bringing the private testing services of Ichor Blood to towns around Alberta and Saskatchewan. The pop up clinics are temporary Ichor Blood collection clinics that are appearing in different cities and towns to offer a number of our regular services. Towns where Ichor will be appearing include:
Tests Offered
D-dimer Test. D-dimer is a protein fragment that is created when your body breaks down blood clots. Learn more about Mayo Clinic D-dimer here.
Vitamin D Test. This vitamin is linked to the performance of the immune system and it is estimated that nearly every Canadian has some level of vitamin D deficiency. Learn more about Mayo Clinic vitamin D testing here.
General Blood Work. The general blood work offered includes annual physicals, the new Canadian physicals, first and second-trimester pregnancy screening lab work, testing for STDs, and collections for other private tests. If you don't know if Ichor can help you with your required specimen collection, contact us online or by phone to find out. Learn More about general blood work here.
Prenatal Screening. Ichor Blood is partnered with DynaCare to provide Harmony Prenatal Testing to patients. This test uses a sample of the mother's blood to help determine if the baby will have any genetic disorders, such as Downs Syndrome (trisomy 21), Patau Syndrome (trisomy 13), and Edward's Syndrome (trisomy 18). Learn more about Prenatal screening/testing here.
COVID-19 Testing
Ichor Blood Services offers various COVID-19 testing, including:
Check Your Health With Ichor Blood
Once you've received your test results from Ichor Blood Services, you can discuss these results with your doctor. Knowing what is happening within your body is the first step to management and it allows for peace of mind to have an understanding of your health and the health of your family or staff.
To schedule a specimen collection with Ichor Blood services, either call 1-844-424-6728 or fill out the online contact form. If you're interested in the mobile lab services, download the Ichor Blood mobile app available on the App Store and Google Play!
FAQ
Q: What happens if I need to cancel my appointment?
A: Any cancellations that occur more than 24 hours before the scheduled appointment time will receive a full refund of the booking fee. Any cancellations that occur less than 24 hours before the scheduled appointment time will be charged a cancellation fee. The fee is a 50% charge of the booking fee. This charge will be administered for Late Cancellations (within the 24-hour window before the scheduled appointment), No-Shows, or any last-minute changes to your appointment (rescheduling within 24 hours before your appointment).
Q: How soon will I get my results?
A: You can expect results within 72 hours of collection. Due to the time-sensitive nature of the samples, we ship all cancer test samples to StageZero the day they are collected.
Q: What COVID safety precautions are Ichor Blood taking?
A: If you are coming into a clinic location, make sure to wear your mask and to touch as few things as possible. A government ID will be required, but try to avoid placing it on any surfaces. Maintain social distance of 6 feet between those in the waiting area. All of the Ichor Staff wear masks and gloves that are disposed of after every appointment and staff members exhibiting symptoms are barred from taking samples. All other COVID safety restrictions can be found here.
Contact Us for Private Blood Testing, Physician Requested General Blood Work, Corporate Group Testing for COVID-19 Antibody or COVID-19 Rapid Antigen Testing, and more!