COVID-19 TESTS WE PERFORM
At Ichor Blood Services we provide comprehensive COVID-19 testing for both active and past infections. We also have a corporate COVID-19 testing program which helps businesses keep their employees safe while avoiding costly closures or disruptions. Click on the corresponding links below to learn more about the tests we offer.
---
Active — COVID-19 PCR Swab Test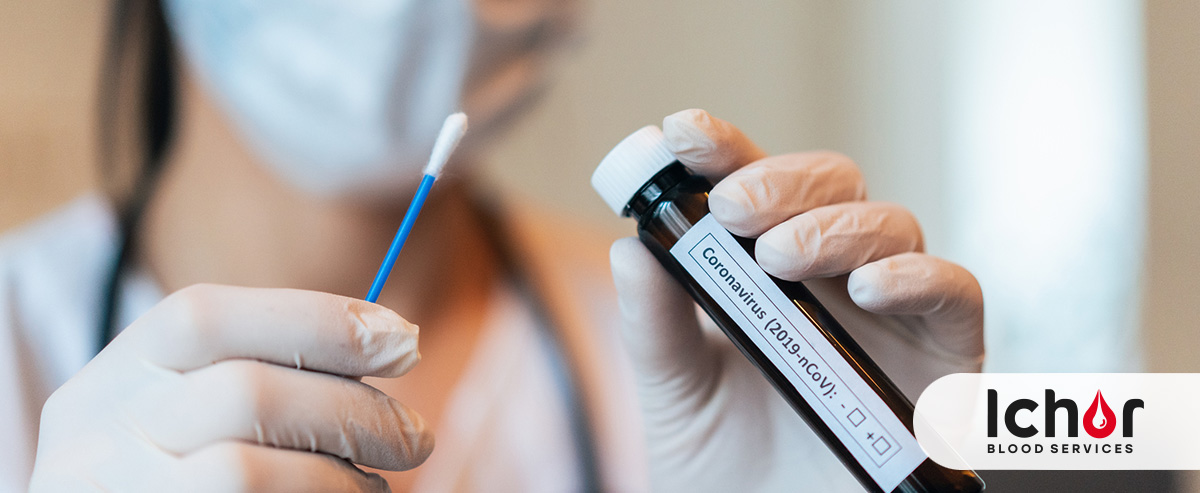 Active — COVID-19 Saliva Test
COVID-19 Antibody Serology Test
COVID-19 Corporate Testing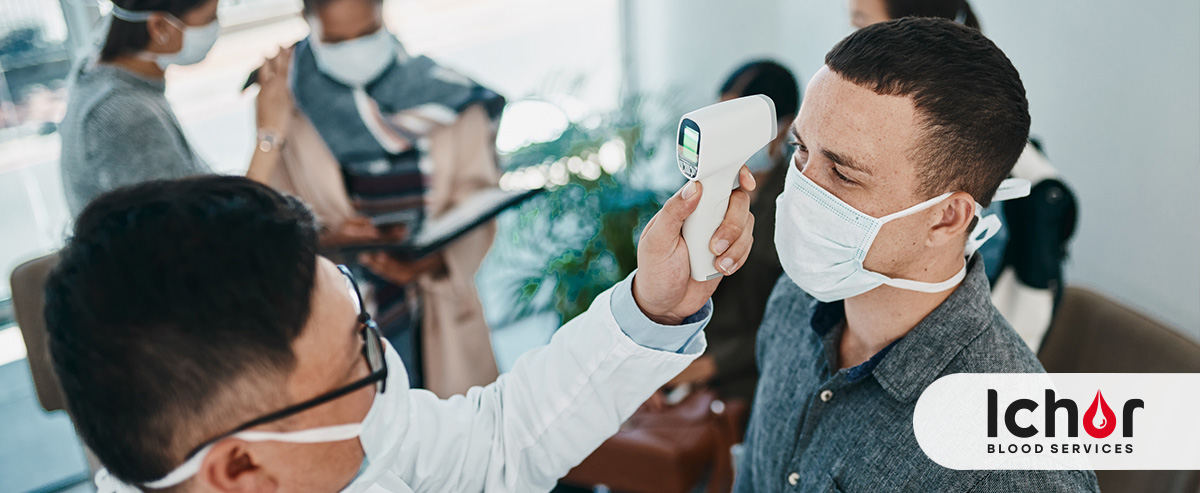 Frequently Asked Questions
How Do I Book COVID-19 Travel Tests?
Step 1
: Choose your city. Book Your Test.
Make Your Payment. Secure Your Appointment.
Step 1: For Calgary Step 1: For Edmonton Step 1: Medicine Hat Step 1: For Red Deer Step 1: For Fredericton Step 1: Niagara Falls

Step 2: AFTER you have secured your appointment, you will also need to complete the intake form for the lab. Please do not complete this form unless you have a confirmed appointment. (Note that this form works best on Google Chrome or Firefox browsers and does not support Internet Explorer).
Step 2: Complete the Intake Form

Step 3: Results will then be emailed through an encrypted message as soon as they are made available. Every effort will be made for a 48-hour* turnaround time; however, this time is not guaranteed as there are other factors that may delay this process.
Example Of Active PCR Test Result Example Of Antibody Serology Test Result
*Please note, we will try our best for a 48-hour turnaround time; however, simply cannot guarantee this time due to limitations outside of our control. If our sample shipment experiences delays due to weather or unforeseen issues at customs, we may be able to refund your booking fees, but cannot be held responsible for any additional travel costs that may be incurred to rescheduled or cancelled flights. Attempting to travel during COVID-19 is a risk and we sincerely will do everything we can to get help you to your destination.
How Do I Get My COVID-19 Antibody Test Results?
Your COVID-19 test results will be emailed to you with further instructions on how to interpret them.
Contact Us for Corporate or Large Group Test Collection for the COVID-19 Antibody or COVID-19 Active PCR Test, or for Travel Testing Test Collection Services for the COVID-19 Antibody or Active PCR Test.