COVID-19 TESTS WE PERFORM
At Ichor Blood Services we provide comprehensive COVID-19 testing for both active and past infections. We also have a corporate COVID-19 testing program which helps businesses keep their employees safe while avoiding costly closures or disruptions. Click on the corresponding links below to learn more about the tests we offer.
---
Active — COVID-19 PCR Swab Test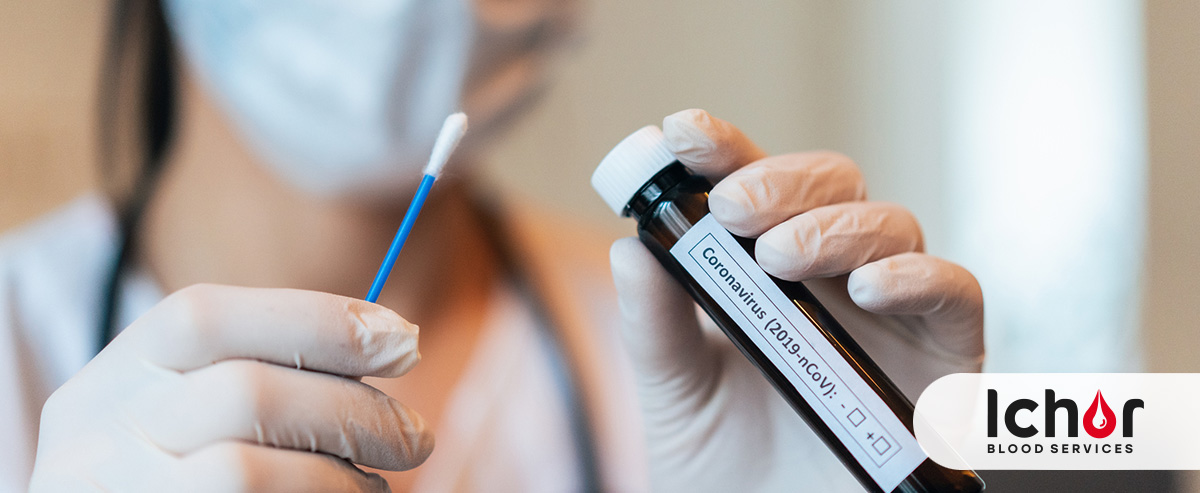 Active — COVID-19 Saliva Test
COVID-19 Antibody Serology Test
COVID-19 Corporate Testing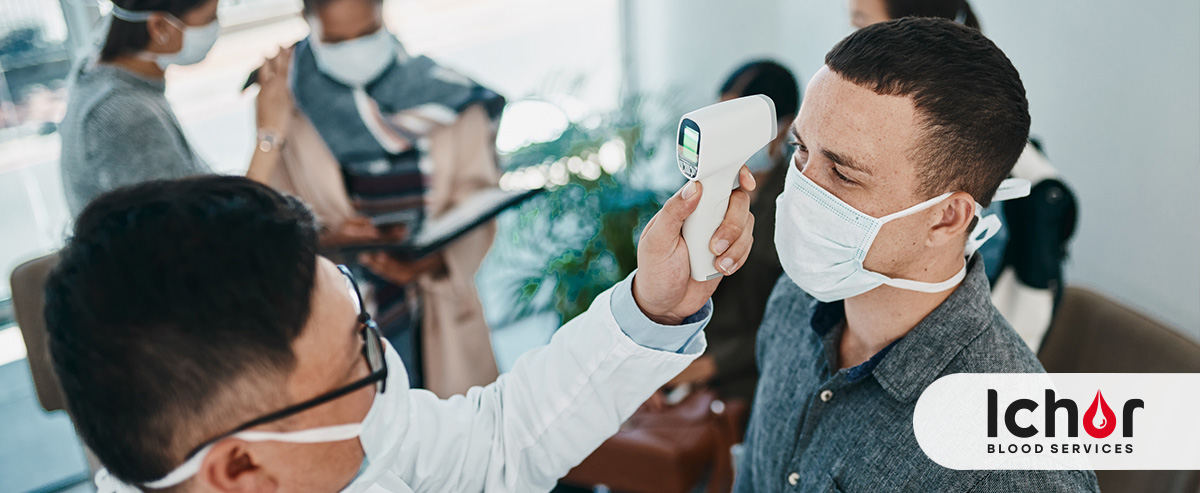 Frequently Asked Questions
How Do I Get My COVID-19 Antibody Test Results?
Your COVID-19 test results will be emailed to you with further instructions on how to interpret them.
Enter Your Information To Book Your COVID-19 Serology Antibody Test or COVID-19 PCR Swab Test