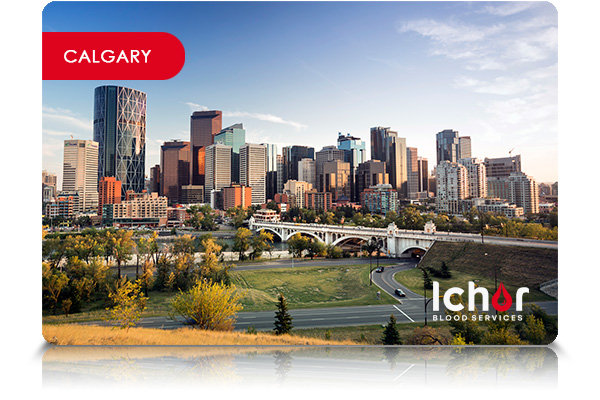 Calgary Private Lab Testing Services!
We are undergoing a restructuring to relaunch in early 2023. Check back soon to see when these tests will once again be available!
Score Based COVID-19 Antibody Testing
Skip the Line for Public Health Labs
Total Vitamin D test
D-dimer
Hormone Testing
Cholesterol Testing
And more!
Private Blood Testing with Ichor!
We are now offering a suite of private pay blood tests through our Calgary partner location. Simply click the link below to open our booking app and see the complete list of private testing available to you in Calgary!
COVID-19 Testing Options - Active Virus
Rapid Telehealth Antigen Testing

Completed in the convenience of your home under video supervision, with a digitally signed result within 15 minutes.

Travel Approved.
Covid-19 Rapid Antigen Telehealth Program
COVID-19 Testing Options - Antibody Testing

(Please wait 28 days post infection before being tested!)
Score Based Antibody Test from Mayo Clinic Laboratories

Provides a strength score of spike protein antibodies on a scale from 0 to 250 units/ml

Detects both vaccine induced and natural occuring antibodies​

​

Confirm your vaccine worked, or check if you have natural immunity before getting your vaccine!
Book COVID-19 Antibody Test With Ichor
Test Your Vitamin D Levels With Ichor!
Ichor Blood Services is now offering Vitamin D2 and D3 testing through Mayo Clinic Laboratories!
Book A Vitamin D Test - Alberta
General Lab Collection Service!
If you have a requisition from your Doctor for lab work, and you can't find an appointment time that works for you through Alberta Precision Laboratories, you can now visit Ichor to have your samples collected! For $75.00 + GST, we will collect your samples at our office, spin them and package them as required, and drop them off at an APL location for testing. Results will be provided back to your Doctor according to the normal turnaround time for lab results from APL.
For Corporate or Large Group Bookings, Contact Ichor Directly
If you are a corporation or large group looking to facilitate testing for your group or organization, please email us directly with your inquiry!
Email Ichor for Corporate Bookings

Frequently Asked Questions
What is Antibody Testing?
When our body faces off against a virus our immune system creates antibodies to fight it. By testing for the antibodies specific to SARS-CoV-2 (the official name for the coronavirus which causes the disease COVID-19) and finding them within a patient, we can determine if people have been infected with the disease and likely have built up antibodies against it, at least for a short period of time.
How Does Antibody Testing Work?
Unlike other tests that diagnose COVID-19 through either a throat or nasal swab by looking for genetic evidence of the virus, antibody testing requires serology (a blood test) to see if our body's immune system has developed antibodies after fighting off SARS-CoV-2. The wonderful part about antibodies is that each one is specific to the virus or bacteria that it was produced to fight, so we can single them out and determine whether or not a person has been infected with that specific virus. Antibodies also last a lot longer in our bodies than the genetic material of the virus, allowing for a much wider window to detect it.
Why is Antibody Testing Important?
Antibody testing for COVID-19 is important because it may help identify those individuals who have recovered from the virus. Those who have the antibodies for COVID-19 most likely have developed some sort of protection or immunity against reinfection, at least for a short period of time, allowing them to return to work or other activities safely. Because the antibodies for SARS-CoV-2 remain in the body for a much longer period of time than the genetic material of the virus itself, antibody testing is also a great tool for determining past infections. As we begin to shift to the next phase of this pandemic, antibody testing is also being looked at as a way to help return things to the way they were before the virus struck.
How Accurate is This COVID-19 Serology Antibody Test?
We collect specimens on behalf of several labs that offer a SARS-CoV-2 Antibody Test. In general, if your test result comes back negative, the negative result is reported with 99% certainty. If your test result is positive, a confirmatory test is then run. If your confirmatory test is positive, it will validate the presence of antibodies with a Positive Predictive Value of 99%.
Is this COVID-19 Serology Antibody Test Designed to Identify an Active Infection of SARS-CoV-2?
No, the COVID-19 serology antibody test is only designed to determine a past infection or exposure to SARS-CoV-2. The antibodies that are created to fight off the virus usually appear around 7-14 days after contracting SARS-CoV-2. While it's possible that a serology antibody test could indicate a current infection, polymerase chain reaction (PCR) testing via a nasal or throat swab that looks for the genetic material of the virus is currently the best way to identify active SARS-CoV-2 infections.
How Do I Get My COVID-19 Test Results?
Results will be emailed to you by the lab that ran your tests.
Contact Us for Private Blood Testing, Physician Requested General Blood Work, Corporate Group Testing for COVID-19 Antibody or COVID-19 Rapid Antigen Testing, and more!